It's October and we've got a new beta tester show you. Ken Wong Zhi Bin is our Beta Tester of The Month. He's 34 years old and there were two things that made him start with beta testing. Read on to find out what they are.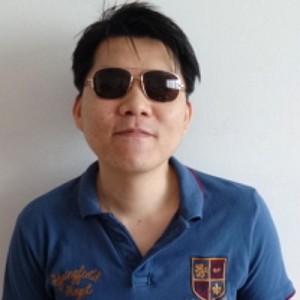 Name: Ken Wong Zhi Bin
Age: 34
Nationality: Singaporean
Interests: Technology
Devices you own: PC, laptop, android phone, Ipad, smart TV, etc
How many apps have you beta tested?
More than 40
What's your best quality as a tester?
My patience and capability to look into details
What's your favorite app?
I have a few. Whatsup and Google Drive is two of my favorites.
Do you have a favorite app developer or company?
I admire of all those one-man developer/company worldwide, kudos to you all!
How come you started with beta testing?
To make internet a better place and to earn some $
What kind of apps do you most like to test?
Game apps or social apps
As you've tested lots of apps you must have encountered many bugs and faults. Is there one bug or fault you see often that you feel developers should know about and fix before starting the beta testing?
The connection to server. It must be ready before beta testing.
Why are you part of Beta Family's community?
It came out as top from the search result of search engine.
How long have you been a member at Beta Family?
More than 3 months
Do you have any tips for newly started beta testers?
Actively participate all the available testing.
What's your philosophy towards beta testing?
It's a matter of manner towards everything, it actually reflect your mentality towards your life too.
What three things do you need to be successful in beta testing?
The three things I think you need to be in order to be successful at beta testing are patience, honesty and speed.
What are the best and worst things about beta testing?
The worst is to forget where you have stopped at.
The best thing about beta testing is when you encounter a bug-free app.
Would you rather test apps for bigger companies or new start ups?
I think I rather beta test for new start up because I believe that they have better ideas.
What makes an app exciting to test?
Innovative idea
How many apps are on your phone right now?
I have lost count but at least over a 100.
Are you a gamer? If so, what kind of games do you like?
Casual gamer, strategy game is my fav.
PUBLISHED BY
Malin Klockare Gullesjö
Malin Klockare Gullesjö is working with Beta Family's online profile. She has previously worked as a community manager on social media in the tourism industry.