It's a new month and time to showcase another awesome beta tester here at Beta Family. Taras Honcharenko has only been a part of our family for a few months, but has already tested lots of apps! He's got a very interesting philosophy. Read on to check it out.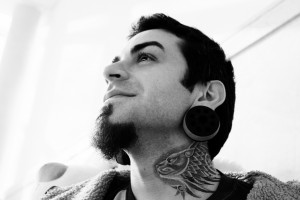 Name: Taras Honcharenko
Age: 32
Nationality: Ukrainian
Devices you own: Sony Xperia z3compact, HTC ONE, HTC Sensation XL with Beats Audio X315e And iPhone 6 (is temporary unavailable).
How many apps have you beta tested?
At this moment I have tested 50 apps on Beta Family.
What's your best quality as a tester?
I am target-oriented, perseverant and ingenious.
What's your favorite app?
I can't indicate any specific app because there are a lot.
Do you have a favorite app developer or company?
Cloudburst games LLC and Fábio Guimarães Cunha are definitely my favorite developers regarding the quality of apps and feedback.
How come you started with beta testing?
I'm trying to improve my testing skills thus I'm permanently searching for opportunities in different areas. Therefore when my brother mentioned Beta Family as an excellent testing field I was glad to join the family.
What kind of apps do you most like to test?
I'm a huge fan of logical games.
As you've tested lots of apps you must have encountered many bugs and faults. Is there one bug or fault you see often that you feel developers should know about and fix before starting the beta testing?
The most crucial constituent of any app is its main functionality. In search for various features some developers can easily neglect the importance of proper and stable performance of primary function.
Why are you part of Beta Family's community?
I consider the Beta Family by far the greatest place to improve testing skills for a novice tester. It's extremely convenient and user friendly.
How long have you been a member at Beta Family?
I joined the community on 14 December 2014.
Do you have any tips for newly started beta testers?
Be patient, perseverant, and passionate about your job.
What's your philosophy towards beta testing?
"Be water, my friend". (Quote from martial art legend Bruce Lee).
To get the meaning of the quote, click here.
What three things do you need to be successful in beta testing?
Efficiency, detail-orientation and good communicative skills.
Would you rather test apps for bigger companies or new start ups?
I'm currently working on the position of QA Engineer in pretty big company dealing with different e-commerce projects but i'm still highly interested in any high-quality project despite the company format.
What makes an app exciting to test?
The basic aspect of any application is IDEA. The more interesting is the IDEA, the more exciting is testing
How many apps are on your phone right now?
It's about 20.
Are you a gamer? If so, what kind of games do you like?
I'm hardly a gamer nowadays, but i still get excited while playing old console games.
A big thank you to Taras. We are happy to have him and his beta testing skills in our community. Next month we will feature another successful beta tester so make sure to subscribe!
PUBLISHED BY
Malin Klockare Gullesjö
Malin Klockare Gullesjö is working with Beta Family's online profile. She has previously worked as a community manager on social media in the tourism industry.