Welcome to our new segment here on the blog called Beta Tester of The Month! We want to show some appreciation to our top testers here on Beta Family and will interview one of them each month. These guys are doing an amazing job, as many of you are, helping the app development companies with their beta testing.
To kick this off I'm happy to present our May 2015 Beta Tester of The Month, Tasha Sumo. We're stoked to have her in our community!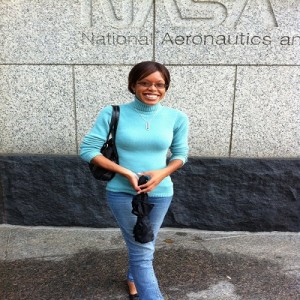 Name: Tasha Sumo
Age: 28
Nationality: American
Interests: Earth science, technology, writing, baking
Devices you own: Apple Ipad 2, Lenovo Ideapad, Samsung Galaxy Note 3
Apps tested: Over 102 apps.
What is your best quality as a tester?
I read the description for the app so I have a general idea of what I am testing and I use this as somewhat of a guideline of when I test the app.
What is your favorite app?
My favorite app is a number guessing app called Fermi. I found myself really thinking as to the order of the numbers and the layout for the numbers is on clouds.
Do you have a favorite app developer or company?
I really don't have a favorite app developer/company.
How come you started with beta testing?
I started with beta testing to learn about new products out there that I could share with family and friends, to be one of the first to try an app and share feedback that might be able to help the developer.
What kind of apps do you most like to test?
I like puzzle, productivity and game apps.
As you've tested lots of apps you must have encountered many bugs and faults. Is there one bug or fault you see often that you feel developers should know about and fix before starting the beta testing?
I think for app developers, who wish to change the system for the phone, the greatest bug there is losing the ability to use the phone itself.
Why are you a part of Beta Family's community?
I am part of the Beta Family because I like the features of the site. I can test out apps, share feedback, possibility earn cash and maybe one day even submit my own app for feedback.
How long have you been a member here at Beta Family?
I've been a member for over 2 years.
Do you have any tips for newly started beta testers?
The three tips I have are:
Get a feel of how the Beta Family site works and the testing process. It's good to familiarize yourself with what is involved for the testing because in testing both Android apps and IOS apps, the testing process can be different for the apps.
Test both free and apps that pay. By testing both types of apps you will be exposed to a greater variety apps and can become more well-versed.
Be patient. Sometimes it takes a while for the testing process to start and once you start testing, it takes time to build your rep as a beta tester.
What's your philosophy towards beta testing?
Beta testing is more than just downloading and reviewing, it's a chance to make a difference, build connections and try something new or improved.
What three things do you need to be successful in beta testing?
To be successful you need:
A schedule. Know when the test will end and make sure you devote time during the testing period to accurately test the app.
A working device. If the device is defective that is not helpful in beta testing.
An open mind. Though some apps might seem similar, keeping an open mind and not a pre-set attitude will help to test the app more fairly.
What are the best and worst things about beta testing?
The worst thing about beta testing that it's sometimes time-consuming, the best thing is the chance to share feedback.
Would you rather test apps for bigger companies or new start ups?
This is a rather hard question to answer. I stated previously that I really don't have a favorite developer or company and this goes for both startup and bigger companies. But I would rather test for bigger companies because they might be more willing to offer products for beta testing. I do like the new of ideas of startups too.
What makes an app exciting to test?
The description of the app and the preview screenshots for the app.
How many apps are on your phone right now?
Not including bloatware, I would say more than 40.
Are you a gamer? If so, what kind of games do you like?
I'm a bit of a gamer, I enjoy role-playing games, adventure games and strategic games.
A big thank you to Tasha for being our first Beta Tester of The Month! We really appreciate her hard work and hope she'll find many more apps to test here at Beta Family.
Next month we'll feature another top tester so make sure you subscribe to our blog.
PUBLISHED BY
Malin Klockare Gullesjö
Malin Klockare Gullesjö is working with Beta Family's online profile. She has previously worked as a community manager on social media in the tourism industry.