Dmytro Ovcharenko is our June Beta Tester of the Month. We're really happy to have him in our community! Here at Beta Family he tests mobile applications in his spare time. Continue reading to find out what makes him such a good tester!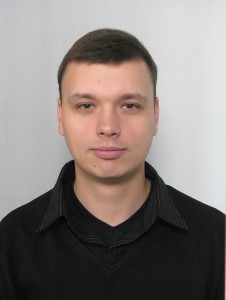 Name: Dmytro Ovcharenko
Age: 29
Nationality: Ukrainian
Interests: Programming, testing, music and yoga
Devices you own: Google LG Nexus 5 (Android 5.1)
How many apps have you beta tested?
For all the time I've tested about 70 different applications.
At the moment I am testing two applications. I try not to take on testing a lot of apps to be able to give each application a sufficient time for quality testing.
What is your best quality as a tester?
Attention to detail. And also the belief that any application has bugs, just want to find them.
What is your favorite app?
I have no favorite app. Each application serves a different purpose.
Do you have a favorite app developer or company?
No, because I don't think it's important who's developing the app. What is important is if the app was good and useful or not.
How come you started with beta testing?
I began working as a mobile application tester in an software company and to improve my skills began to test the application on The Beta Family.
What kind of apps do you most like to test?
In the beginning I tested all apps that were available to me. Recently, however, I like to test games because they are fun. Testing of major applications I have enough on my work so I don't want to test complex applications in my spare time.
As you've tested lots of apps you must have encountered many bugs and faults. Is there one bug or fault you see often that you feel developers should know about and fix before starting the beta testing?
Unfortunately, lately it seems to me that the developers do not run their applications on devices. Sometimes bugs do not even need to look. Just run the app and they seem themselves.
Why are you part of Beta Family's community?
Because I'm curious to see what new apps being developed and help to improve them.
How long have you been a member at Beta Family?
About six months.
Do you have any tips for newly started beta testers?
When you begin to test different applications, you will notice that questions often are repeated. Don't write the same answer every time, do a template of typical responses and adjust it depending on the application.
What's your philosophy towards beta testing?
In any application there are always bugs.
What three things do you need to be successful in beta testing?
Attentiveness
Curiosity
Interest in testing
What are the best and worst things about beta testing?
The worst thing in beta testing is that the apps always have more bugs than in those that we use every day.
The best thing is that you can use the app anywhere and become one of the first who tried it.
Would you rather test apps for bigger companies or new start ups?
I prefer to test applications for new start ups.
What is it that makes an app exciting to test?
Its usefulness or exciting, depending on the destination application.
How many apps are on your phone right now?
170
A big thank you to Dmytro for taking the time to answer my questions. I really like his tip on how to be a successful beta tester. Anyone else make templates for repeated responses? Remember to subscribe to our blog so you don't miss next month's Beta Tester of the month.
PUBLISHED BY
Malin Klockare Gullesjö
Malin Klockare Gullesjö is working with Beta Family's online profile. She has previously worked as a community manager on social media in the tourism industry.